Alice and Mad Hatter Halloween Costumes
About 150 years ago, Alice's Adventures in Wonderland came out as a novel. From those days to the current era, there have been many depictions of this novel. It was turned into cartoons, TV shows and quite recently, in a masterpiece movie, by Tim Burton. Alice's adventures in wonderland is one of the most sought after costumes for couples to wear on Halloween. The Alice costume allows the ladies to dress up all pretty, while the Mad Hatter costume, a character which has gained popularity ever since Johnny Depp played him in the 2010 movie, gives you a unique, mysterious look. If you are eager to follow an Alice theme this year with your partner, you are likely to catch some serious eyeballs. Unlike z
ombie and ghost-like costumes
, this theme is one of those that let you fit in with the Halloween theme while also ensuring that you still look good!
The Mad Hatter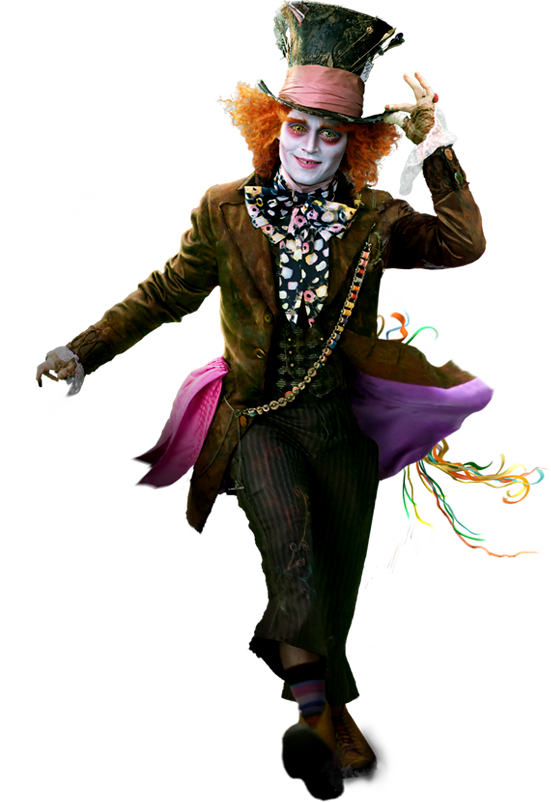 Mad Hatter Halloween Costumes
Let us consider the
Mad Hatter costume
first. This costume, basically, comprises of a suit and a tall hat. However, the varieties you are likely to find in this costume are wide. From the very basic, long hat, to gloves, a long dark red jacket, a bigger-than-usual bowtie, a vest, some ribbons, pants, all the way to shiny black shoes. These come to make up the perfect Mad Hatter costume. However, this is just the generic idea of
the Mad Hatter costume
. When you are going to go looking for this costume you are going to find many variations in colors and accessories. For instance, you can make all the different ridiculous combinations and still be within the theme.
Want to go with flowery textured bow tie, with multi-colored hat, velvet jacket and checkered pants? No problem. You are likely to see such varied costumes a lot, all of which keep the character of Mad Hatter alive. In addition you are going to need some face painting done, alongside the crazy colorful wig, of course.Alice
Moving on to the protagonist, Alice, we are going to see a basic gown or frock. This costume gives you the chance to look good, even on Halloween. You do not have to spill fake blood or look like a ghost if you're going as Alice. The Alice costumes have a great variety, while following a similar pattern. Although the basic color is blue and white, today, with different deluxe versions, the whole costume has been molded to match different themes. However, even if you wish to go with the basic blue and white, you should not find it hard to get your hands on it.
The costumes vary from the very basic gown, which was a part of old day depiction of Alice, to the latest, more fashionable version, show in the Tim Burton movie. Costumes named as '
sexy Alice
' and '
charming Alice
' are quite common, which tend to mold the basic dress into newer versions.
All of these dresses come in deluxe editions, while also having lighter versions to fit all budgets. The main difference between the two dresses is that the Mad Hatter costume gives more of a shadowy and eerie look, while the Alice dress gives a pretty one. However, if you are going to combine the two, and go as a couple, this distinctive union would fit in with the Halloween creepiness, just fine. And of course you get to look good, as well.
Classic Alice Costume
Halloween Costumes for Women – Fall down the rabbit hole in true Alice in Wonderland style with this classic storybook costume! Includes satiny blue dress with puffy sleeves, lacy hem and white cotton pinafore with waist ties. Wig, tea cup prop, stockings, shoes and hair ribbon not included. Poly / cotton blend, dry clean only.
List Price: $ 52.99 Current Price: $ 28.58
Dark Mad Hatter Costume
Go dark this Halloween. This dark Mad Hatter costume for men is perfect. Costume includes: jacket, vest, pants, top hat, dickey with bow tie, spat shoe covers and fingerless gloves. Alice in Wonderland was never this twisted. Comes in 3 adult men's sizes.