Elf Fancy Dress Costume
The Christmas Elf. We love him. He's truly Santa's helper. Most of the year, the elves make Christmas gifts for kids. But around Christmas time, the elves also get the reindeer prepared, and they help load the sleigh. And they get to wear such cute and cool Christmas elf costumes
while they're at it.
Welcome to the Wonderful World of Sexy Elf Costumes!We have so many new sexy elf costume ideas for you this year. So many sexy elves outfit
s that you've never seen before…
Lots of sparkles, dazzle, sequins, white fur, velvet. Everything you could want to make up a sexy elf suit for the holidays.
Sassy Elf Adult Costume
Ladies Sexy Christmas Elf Costume
Wow. This is a hot little elf costume! It's made of stretch green velvet with white fur trim at the v-neckline and the straps. The pointy hemline on this mini dress has jingle bells tipping the points. And a black belt at the waistline. Including a matching Santa hat. This elf outfit comes with the green and white striped thigh-high stockings. So you've got the whole outfit here! This dress comes in plus sizes, too.
I love this little naughty costume. It's totally reversible! So you can be an elf on the green side and a Santa on the red side. Change your mood, change the color. This little mini dress is made of stretchy velvet that comes with clear shoulder straps in case you need them. There's white faux fur trimming the top and bottom of the dress. Criss-cross white ribbons on the bodice front. And a little black patent belt and the white satin apron. Also the matching reversible Santa hat. Just add your own killer black boots to pull this whole costume off.…
Yes. This is adorable. And hot. Be Santa's babe tonight in this Christmas green lame' minidress all trimmed with fluffy and white fake fur trim. Then there're the black straps. The wide black belt with extra-big grommets and belt buckle. And the matching green Santa hat. Ooh-la-la. Be sure to add those high-heeled boots to make this the best sexy elf costume ever!
Sexy Elf Adult Costume
What exactly do elves wear? Well, they typically have only one clothing choice. But occasionally that's in the wash, so they can choose something else. Let's just say that it's green. A green top and green pants. And there's a pointy little hat that matches the outfit. And then
there're
the elf shoes. They're pointy and
curled
at the toe. And those are darned cute........
Parade Pleaser – Santa's Elf Adult Costume
Santa's elves are small little guys. They're short, but sturdy, have rather large, pointy ears, and long noses. Elves actually live all over the world, in different countries. But for this story, we're talking about Santa Claus elves
. Their job, as we've said, is to make toys for kids at Christmas.
Modern elves have new chore these days. In their workshop at the North Pole, they make toys year round. But in recent times, there have been additions to these original toys. Elves have added more high-tech gadget toys that include video games, DVDs, computers, cell phones, etc. that kids crave so much for Christmas these days...
Happy Holly Days Dress Adult – Winter Holiday Classics Costume
There's even a movie out that's called "Elf" with Will Ferrell, and in other places on this website, we feature costumes from that movie, the buddy, and Jovi elf costumes. People love those costumes.
Elves have had parts in other movies too, including "Rudolph the Red-Nosed Reindeer". Remember the elf named Hermey who was the misfit elf. He didn't want to make toys at all. He wanted to be a dentist. He just didn't fit in at the North Pole.
We get requests for these elf costumes all the time. People just loved the movie Elf, Will Ferrell, and Zooey
Deschanel. They could be the most popular elves that people know. So why not dress up like them?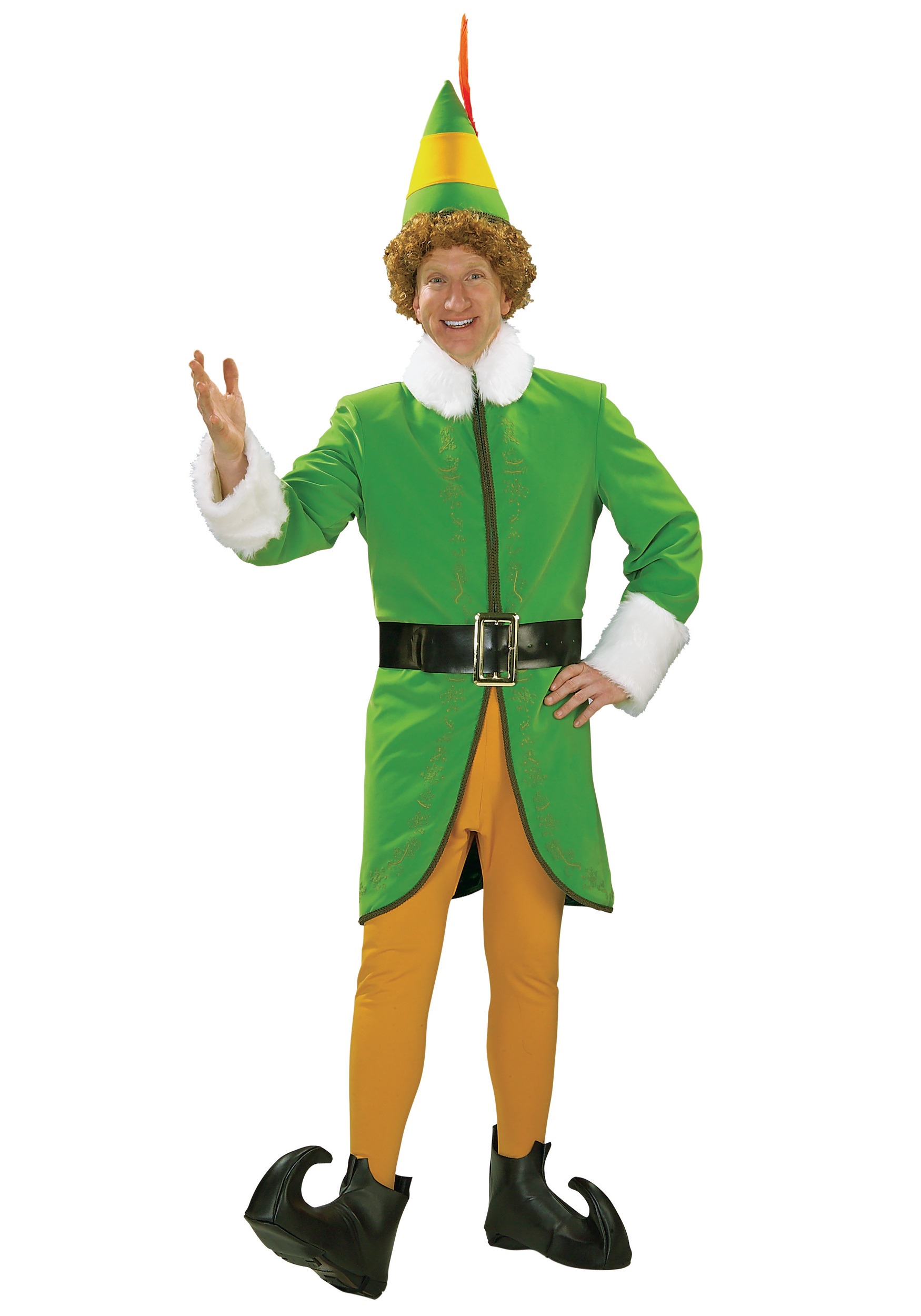 Buddy the Elf! He's so cool. Here we have a lovely green fleece jacket edged in green and trimmed in white fleece at the cuffs and the collar. There're embroidery-type accents all up and down the front of the jacket. And to top it off, a wide black belt with a big square buckle. And the bright yellow pants. And of course the green and yellow cone hat, Buddy's favorite. Add your own black shoes. And you may want to buy our Buddy wig to really complete the ensemble.…
Here she is, Buddy's side-kick. In an adorable light pink plus velvet minidress with fluffy white faux fur trim at the hemline, the cuffs, and the neckline, and dark pink accents around the neckline. This Jovi elf costume has a red belt and goldish buckle. And the shoe covers!–red elf shoe covers really make the outfit! Topped off with the pink and red striped elf cone hat, and you've got it. Add your own red tights to complete the costume.

Must Read This Posts
👇
for Better Ideas
⬇-:
🎃
96+ Best pregnant Halloween costumes ideas (Halloween Costumes For Pregnant ladies)